Positive Preparation for Birth & Early Baby Days
Your Birth Your Baby is a friendly, face to face weekend antenatal course, designed and facilitated by Jo Little, a practising fertility midwife and former NHS midwife of many years.
As an experienced, knowledgeable and compassionate antenatal educator, you will find an informative and welcoming atmosphere awaits.
Participation on the YBYB antenatal course will help as you begin to shape your own unique approach to your birth and early parenting experience.
*Fully risk assessed to ensure compliance with current covid guidance.
Your Birth Your Baby is a comprehensive weekend programme consisting of 5 informative and interactive group modules. The full day Saturday session focuses on Positive Preparation for Birth and Meeting Your Baby.
On the Sunday afternoon the course covers The 4th Trimester and Infant Feeding. The course is held in a comfortable and convenient central Hale location.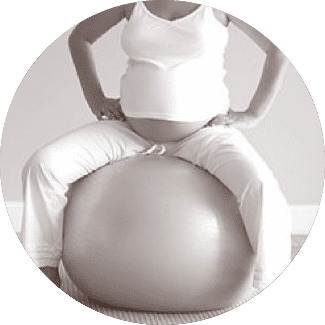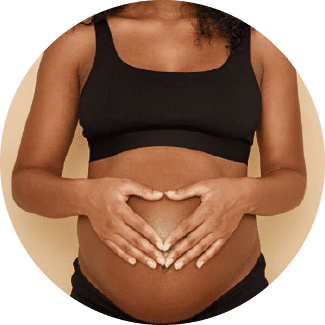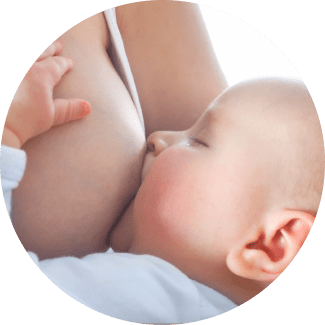 Ideally book by or before 20 weeks of pregnancy to secure your place. However if your 'due date' is fast approaching, please get in touch and I'll always do my very best to accommodate you.
Aim to attend anytime from around 24 weeks of pregnancy onwards. Most clients attend the full course over one weekend thus staying with the same group for both sessions.
Positive Preparation for Birth and Meeting Your Baby
Successfully running since 2014 and regularly updated to ensure a secure evidence-base and continued relevance, this first session can help to overcome some of the feelings of disappointment that you may be feeling due to the recent reduction in opportunities to experience aspects of antenatal care together.
Covering aspects such as signs of labour, when to call the midwife, pain relief options, writing your birth plan, partner support, safe sleep and much more, this first session will help to prepare you and your birth partner as you look ahead to the birth of your baby.
Participation in face-to-face group antenatal courses is associated with higher satisfaction in birth experience, with the knowledge you gain and the skills you learn helping you to be empowered in making informed choices together.
Providing a great opportunity to meet other pregnant women and their birth partners within a safe, socially distanced environment, this course can also help in the building of your local support network in these challenging times.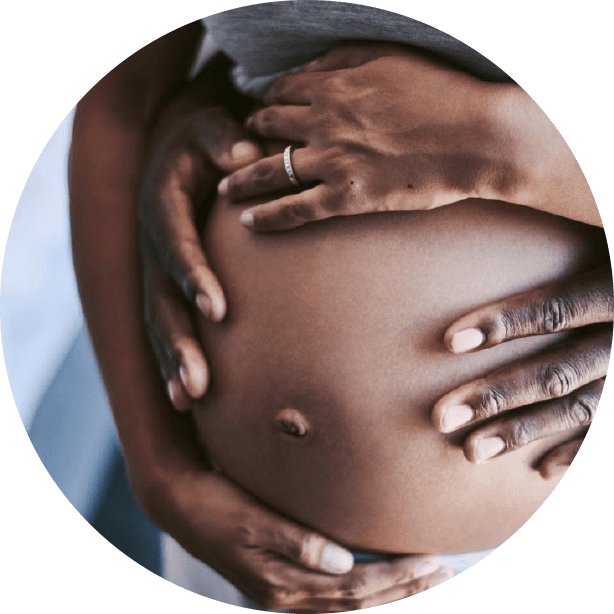 Course Dates
March: Saturday 12th  & Sunday 13th
April: Saturday 9th  & Sunday 10th
May: Saturday 14th & Sunday 15th
June: Saturday 25th & Sunday 26th
July: Saturday 16th & Sunday 17th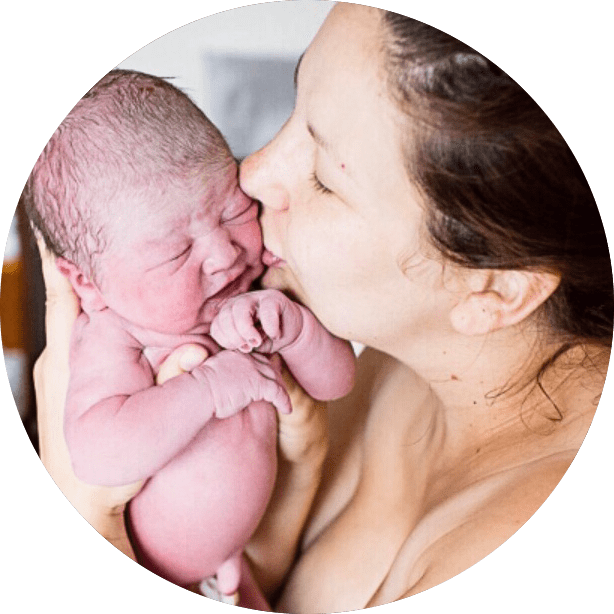 Baby's Here: Focus on Feeding and the 4th Trimester
This second session has been developed in response to the lack of face-to-face, evidence-based group support aimed specifically at the postnatal and early parenting experience. For example, most people have heard about the value of writing a birth plan, but significantly fewer develop a plan for those vital early weeks and months with their new human!
Our fast paced culture tends to value 'bouncing back' over a gentle, nurturing adjustment for you and your baby during these precious early days and weeks, often referred to as the '4th Trimester'.
This second session projects you forward towards your new role as parents, offering evidence, tips and support for a smoother transition from bump to baby.
With interactive antenatal group work on infant feeding known to be effective in supporting the initiation and continuation of breastfeeding, this session also provides a practical workshop focusing on the art and skill of breastfeeding.
This includes both the full day and half day sessions for you and your choice of birth partner to attend – a grand total of 10 hours of course content. Also included is a comprehensive post course email resource pack for each session.

MODULE 1
YOUR BODY – Using Physiology Your Way
What is labour? From early signs and latent phase through to 2nd and 3rd stage
The oxytocin effect
When to call the midwife
The role of the birth partner
Immediate aftercare for you
MODULE 2
YOUR BIRTH – Choices & Challenges

Birth plan – what matters to you?
Induction/assisted birth/caesarian birth
Pain relief options
The golden hour – your baby's transition to life as a newborn, skin-to-skin
Neonatal checks
MODULE 3
YOUR BABY – Welcome to the World

Physical factors post birth including pelvic floor
Postnatal warning signs
Safe sleep awareness
The well/ill baby
Healthcare support in the community

MODULE 4
BABY'S HERE – Your Postnatal Adventure Begins!

The 4th trimester for you – self care and your support network
Womb to world adjustment for your baby
Developing your postnatal plan
Baby care basics
MODULE 5
BABY'S HERE – From First Feed Forwards!

Infant feeding an introduction
– responsive feeding
– feeding cues
– winding techniques
– is my baby getting enough?
Breastfeeding
– physiology
– benefits
– positioning & attachment
– hand expression
– antenatal expression of colostrum
– early days
– becoming established
Please visit the YBYB Facebook page for last minute availability, pregnancy information posts, local maternity care news and links to up-to-date research articles, childbirth expert blogs and pregnancy and childbirth guidelines.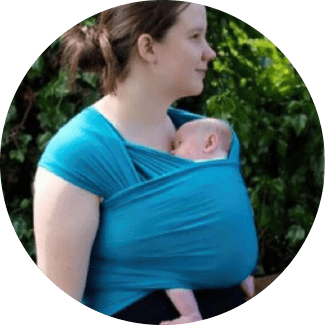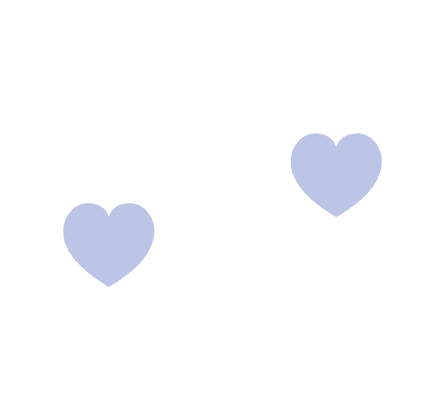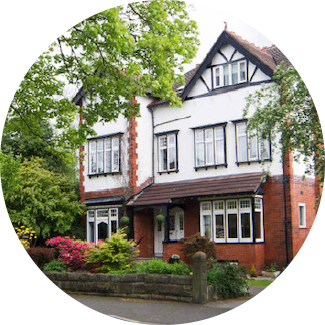 Broussa Day Nursery
27 Warwick Road, Hale, WA15 9NP
Part of the highly regarded Elmscot Group of Day Nurseries and Nursery Schools.
Ample non-restricted parking is available on Warwick Road which is located within a pleasant and quiet residential area.
YBYB operates within a Covid secure environment due to having a rigorous health and safety policy, put into place following an extensive risk assessment. Strict adherence to social distancing, hand hygiene, room ventilation and an enhanced cleaning regime enables us to continue, whilst promoting the safety of participants by minimising the risk of infection. Full policy available on request.

WHAT DO PEOPLE THINK ABOUT YOUR BIRTH YOUR BABY
"A great course – relevant, informative and professional. Would strongly recommend."
"Given these diffcult times it has been lovely to get a chance to have a face to face antenatal course with such a knowledgable, nice and funny lady!"
"Jo is engaging and really inspires confidence. I wish we had discovered these sessions when we were expecting our first baby!"
"I feel more confident in making decisons, what to include in my birth plan and how to put my opinions across to health care professionals"
"Time well spent. So glad we did this course together. Loved the convenience of a weekend day course."
"Friendly and positive environment – no question left unanswered. Jo is very approachable."